The beauty and the majestic, wordless language of nature have always fascinated me. My parents tell me that even as a very small child I pointed to a field of red grass and tried to convey my wonder to them though I could not speak at that time.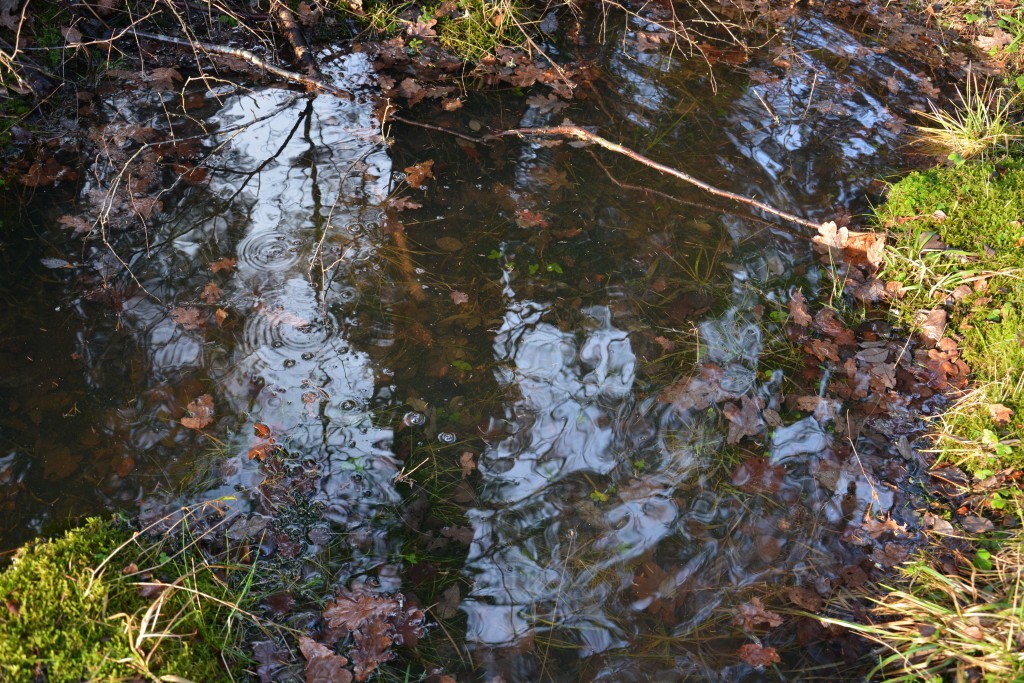 From I was five years old until thirteen; we lived on Gotland, a large island in the Baltic Sea. Small pine trees, twisted by the wind, dominate the landscape. The climate is temperate, with warm summers and the soil contains large amounts of lime, which makes for a very rich fauna of flowers and quarries of limestone. The island have beautiful sand and stone beaches; the stones on the beaches have been honed by the sea into soft oblong shapes perfectly fitting into the hand. When you step on them they give off a dry, creaking sound as they rub against each other. I think that this is the archetypal landscape of my soul, with its long horizon of beach and sea, often only guarded by sheep, or accessible through military shouting ranges for tanks. I cannot escape the memories of the dry summers and the magical medieval atmosphere. The island is full of buried treasures from the Middle Ages, and ruins of Gothic churches. We lived on a farm, in a large limestone house from the 17th century with its own ghost, sacred well and picturesque ruins; I particularly remember one in which it grew cherry trees; it had a magic beauty and nearby was the entrance to an underground tunnel that no one really knew where it went.
When I was thirteen years old, we moved to the western part of Sweden, to a farm situated in the middle of, as it seemed, almost endless spruce forests. I wondered over the uncanny, vertiginous long, straight trunks and the undergrowth of moss and ferns growing in the semidarkness of their shadows — a landscape interrupted sometimes by a clear lake.
My uncle gave me his old camera and I began to wander in the forests, on foot during summer and on skis during the winter. On these wanderings, I brought my camera and often stopped to take a closeup of a frosty, old tree stump, or a photo of a vista I found arresting. I was alone, or had my dog with me; and I often stopped, just to feel the intense stillness. One of those photos of a meadow with my dog in the middle ground, sniffing out a scent, captured in the back-light of the setting sun, actually won the first prize in a national school competition in the class of nature photography. I was quite surprised; still, the prize money enabled me to buy a good camera with a set of lenses, a bag and a tripod. I also had my tiny dark room in the basement, measuring maximum three square meters. At this period, nature was something I related to through the camera; it was only much later that I began to paint landscapes. My predilection have always been to paint people.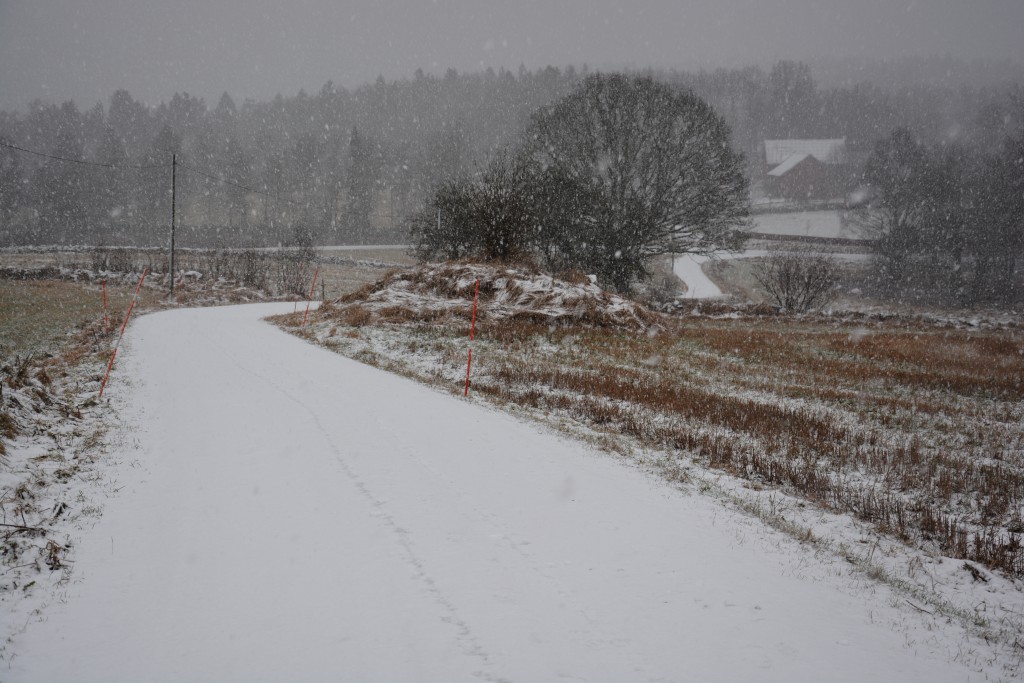 A constant inspiration for me to try to think of nature with the help of brush and paint has been another one of my five uncles, who since I was little has been doing watercolors of landscapes. He is also very knowledgeable in the sphere of ornithology, being able to recognize the sounds of different birds and their characteristic features, which is quite beyond my skills. Sometimes, I joined him on a trek into the woods equipped with water color paint, water in a glass jar, with a lid of course, and stiff, thick paper. I was never able to create something even close to his renderings of nature; he clearly has a watercolor personality. The medium is not as oil paint broadminded toward the person prone to move things around on the paper; you need to be precise and in one comprehensive act interpret the scenery, intuiting it. You cannot chew on it; the impression must go through your personality as a ray through a crystal. I immensely appreciated those moments in the wood struggling with my half sable, half synthetic brushes. I think the landscapes made an impression in my soul, although at that time this could not transfer itself to the paper in a manner appealing to me.