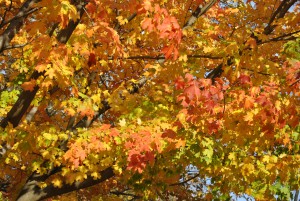 My first experience with art criticism came on the first day in school. I was then seven years old and the teacher told us to paint a sun. We had at our disposal a set of crayons and I took on the task with enthusiasm using all the colors available to me. My sun was thus a veritable explosion of rays on all wavelengths of the spectrum. When my teacher came up to the side of my desk and looked at my proud creation, she clearly became worried and complained: "But this is not a sun." I tried to defend myself by responding that it was actually a sunset. However, she was not convinced by my explanation and went to the blackboard to show me how suns really look like. She began by drawing a circle and equipping it with an even set of rays, and finished with a pair of nice eyes and a smiling mouth. There beaming at me was a happy, politically correct sun; and thus began the long journey of feeling the discrepancy between what the system wants and what was natural to me. An experience reaching its zenith in the art academy where the sun though was not happy anymore, but smiled ironically at itself and the crayons of childish joy.
When I was around eight or nine years old, I received my first set of acrylic paints as a birthday gift from my parents. My first creations were copies on pieces of wooden boards of icons at hand in our home or on postcards. It was a thrilling experience and I was very proud when I sold one of those to an illustrator of children books: I got a copy of one of H. C. Andersen's fairy tales that she had illustrated as payment.
Eventually, I came into contact with a nun at the Birgittine abbey in Vadstena who was doing icon painting in a real way. She gave me one board that she had prepared in the correct and arduous way; I still remember the hard, white and at the same time smooth surface. She also amazingly wrote a small handbook for me on icon painting, covering everything from how to prepare the board, mix tempera paint to how to draw and paint eyes. I still have the manual and will post it here on the website. However, I did not venture further into icon painting when entering my teens as oil painting and more free figurative compositions started to attract my attention.
Later when studying at the art academy within the program of so-called free art, I returned sometimes to religious themes. I did some commissions for churches and private persons and some of my oil paintings contained explicit Christian symbols. I did not though find a particular style that suited me.