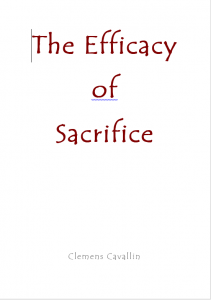 My dissertation The Efficacy of Sacrifice (2002) focused upon the brāhmaṇa texts of the ancient Vedic religion. In them, the efficacy of sacrifices is mainly explained through numerous correspondences between entities within and outside of the ritual enclosure. In this study, an inventory of all the correspondences in the Aitareya Brāhmaṇa pañcikā 1–5 is made.
Moreover, an examination of their linguistic characteristics is undertaken, and especially of the most frequent form, the nominal sentence. Based on this fundamental research some features of the system of correspondences are analysed. It is shown, for example, that the directions of the correspondences are mainly from the ritual realm to categories such as Cosmos, Varṇa, Animals and Man.
Of these, Man constitutes the most important category, and within it a prominent place is occupied by the 'breaths' — the vital powers of man. It is argued that the frequent use of breath, or the breaths, as the goal of the sacrificial rituals, initiates a process that undermines the complex system of correspondences. Thus, the correspondence system carries within itself the destruction of the intricate links drawn between the different levels of the Vedic Cosmos.